President and founder of two fee-for-service consulting firms in the Twin Cities. Before building my own companies, I served in a variety of corporate roles, including Financial Officer, Marketing Officer, and Chief Administrative Officer within the financial services industry. It was in these capacities that I trained and directed staffs of up to 40 employees across diverse industries and job functions. In total, my experience spans 35 years.
Background
Mark's insurance background includes more than 35 years as consultant, manager, director, and/or senior officer. After interning in the home offices of New York Life (New York City), Northwestern Mutual (Milwaukee), and Principal Mutual (Des Moines), he began his full time career with the international management consulting firm of Watson Wyatt. From there, Mark joined Allianz Life Insurance Company, where he developed skills as a Financial Officer, Marketing Officer, and Director of Product Development. Next, as Senior Vice President of Ministers Life, he became Chief Actuary and Chief Administrative Officer, including responsibility for product compliance, actuarial, new business and underwriting, sales support and client service, product development, and claims management. It was in these capacities that he trained and directed a staff of 40 employees in all phases of Operations.
Since the early 1980s, Mark has been responsible for insurance compliance, both as inside director and as independent advisor. His responsibilities have included obtaining certificates of authority as well as product and rate filings across numerous lines of business — Individual Life (both traditional and non-traditional designs), Group Life (employer, voluntary, and association), Individual Health (loss of time, fixed benefit medical / hospital / surgical, and major medical), Group Health (small group, large group, association, and ASO), and Annuities (individual and group).
He likewise has experience in pricing and administering various distribution systems — Career, PPGA, GA, Brokerage, and TPA. Mark's background also includes business consolidations and divestitures, private labeling, strategic alliances, and vertical integration.
Since 1995 he has constructed and filed pre-need policy forms and prearranged funeral agreements, and has monitored state and federal compliance issues on behalf of clients.
Mark brings a unique perspective to his clients, based on his combined practice areas of insurance, employee benefits, and human resources. He is experienced in providing actuarial calculations, professional opinions, and expert witness testimony. A sampling of such prior engagements follows, with client type appearing in parentheses.
Equitable asset allocation upon marriage dissolution (individual)
Reasonable compensation relative to federal income tax (Internal Revenue Service)
Equitable annuity allocation based on siblings' life expectancies (individual)
Adequacy of actuarial reserves (insurers)
Appropriate funding of pension plans (sponsoring employers)
Probability of death impacting estate planning law suit (attorney)
Reasonable risk transfer within reinsurance audit (state insurance department)
Mark began his professional career as one of the team to launch the Twin Cities office of Watson Wyatt. Today, his employee benefit practice is tailored to fit the unique needs of employers. This includes various forms of retirement plans, as well as life, health, and disability benefit programs. For example, he works with employers' health insurers and HMO providers in the role of advocate to help stabilize premium rate increases. In addition, over the years he has worked with hundreds of pension clients on issues of income tax, funding, compliance, design, pricing, and risk management.
Finally, client employees benefit from communication programs tailored to translate highly technical terminology and concepts. He also has provided second opinions and expert witness testimony on technical matters.
Over the years, Mark has provided full-service, independent consulting to a broad cross section of employers. He is a specialist in Total Compensation and functions related to it. Additionally, he has assisted employers with both strategic and hands-on advice in the areas of corporate planning, training, coaching, counseling, and related forms of organizational development. Mark is instrumental in designing direct compensation and incentive programs, as well as in integrating them with more conventional employee benefit plans.
Mark has served as an instructor for certification preparation courses (Life Office Management Association) and as an employee benefits lecturer (William Mitchell Law School). He also has been engaged as an in-house trainer and has spoken on human resource topics by invitation at the University of North Dakota. In 2010 Mark appeared as the guest pension expert interviewed on the hour-long radio show, VoiceAmerica.com.
What Clients Are Saying
Mark is our best, smartest, fastest TPA in the Mid-West.
Mark, we love your think ahead approach, and we appreciate this heads up.
Thanks, Mark. It was a pleasure speaking with you. You are obviously very good at what you do and passionate but conservative, which is what we need more of these days. Look forward to working with you.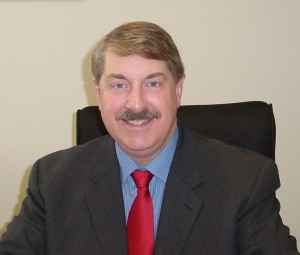 Mark Zingle
President
Multi-disciplined actuary, corporate officer, leader, and educator
Qualifications
Bachelor of Arts – Applied Mathematics
 University of Michigan
 With Honors
Master of Business Administration
University of Michigan
Actuarial Mathematics
 Risk Management
 Fellow of the Society of Actuaries
 Enrolled Actuary under Federal Statute
 Appointed Actuary under State Statute
American Academy of Actuaries
Twin Cities Actuarial Club
Life and Health Compliance Association
 Midwest Pension Conference
 Twin Cities Enrolled Actuaries Forum